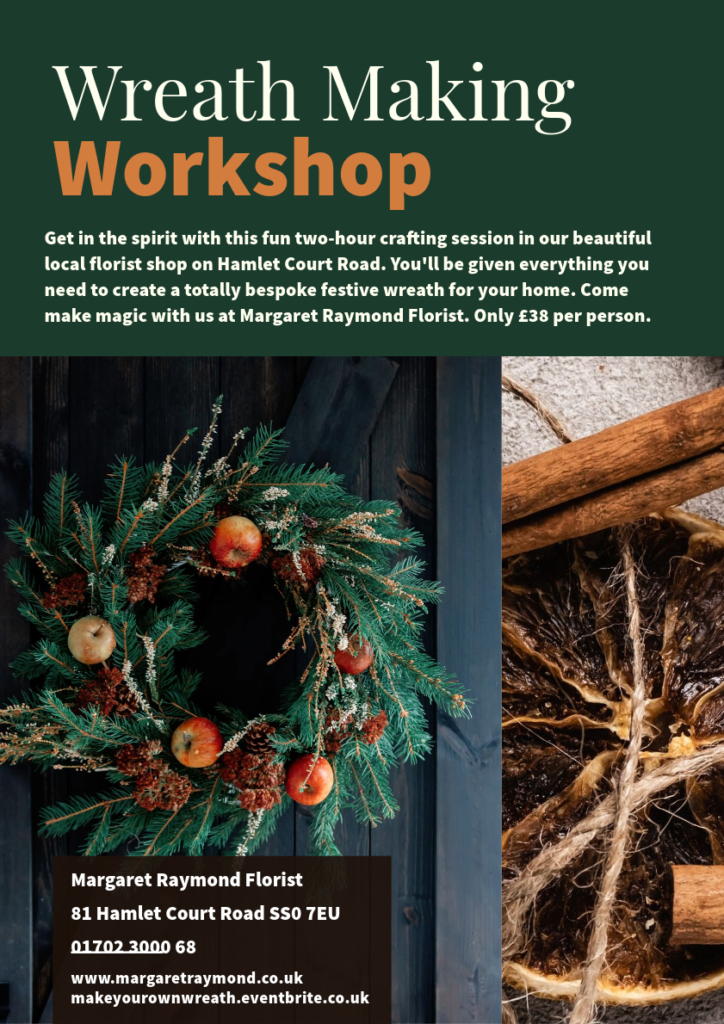 We are really excited to be hosting a range of dates for our wreath-making classes this year. You can find the link to book online HERE, and this will take to you the information about the class and the option to book the dates.

Things are so expensive at the moment and all of our costs have gone up, but we are really proud to be able to offer this class as the same price as last year. You only pay for your materials at £38.00 which includes the wire wreath ring, foliage, botanicals, floristry wire to use in class, and full tuition.
Don't forget that we also offer private classes as long as you get together a group of four people and we can find a date and time that works for all of us. This makes a great end-of-year function or family event! Get in touch on 01702 3000 68 or email us at [email protected].