I know, I know. It feels too early to say the "C WORD" (shhhh, it's CHRISTMAS). But the truth is, our wreath-making classes are selling out so quickly, and people are placing their festive orders, we thought it was high time we put together our annual festive shopping guide. Here are our current favourites – you can find them online, or pop in to our store to pick out your own.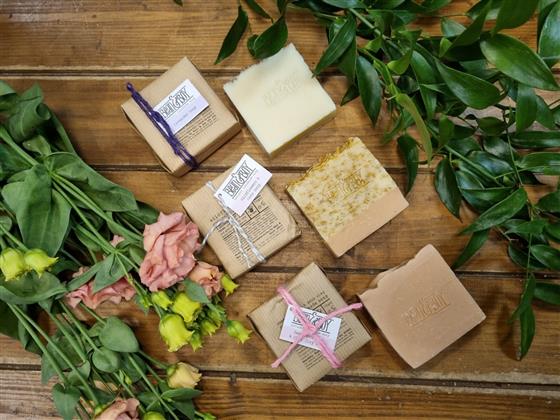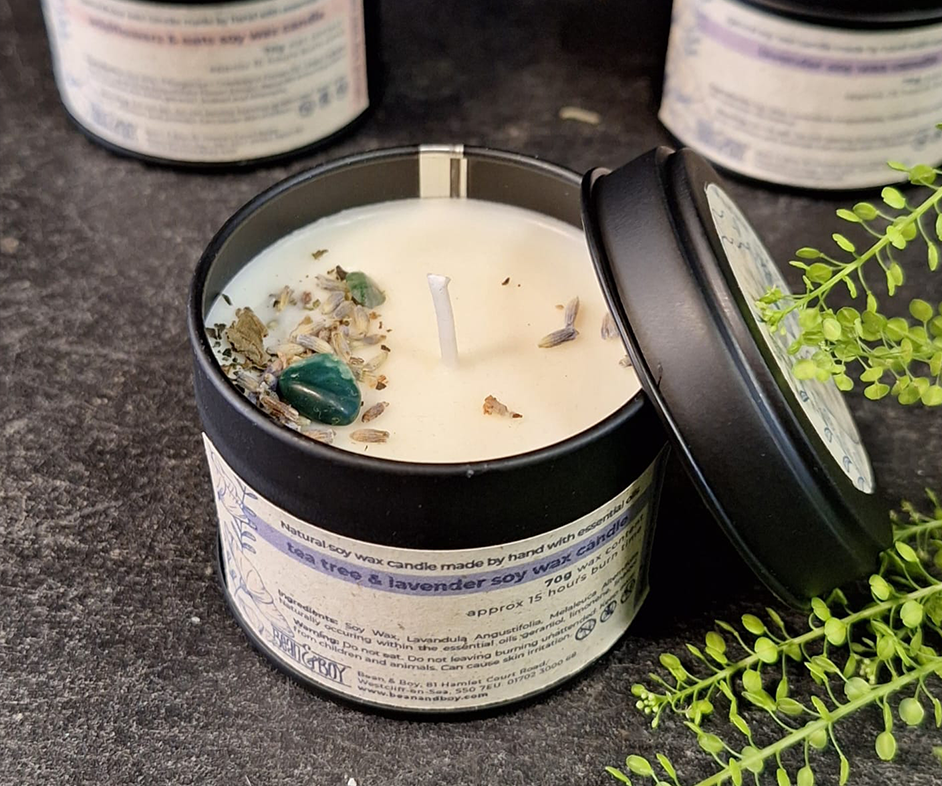 Our soy wax candles are hand poured with essential oils, and decorated with botanicals. They match our range of handmade soaps so you can pair them up, or just enjoy your favourite scents throughout the day.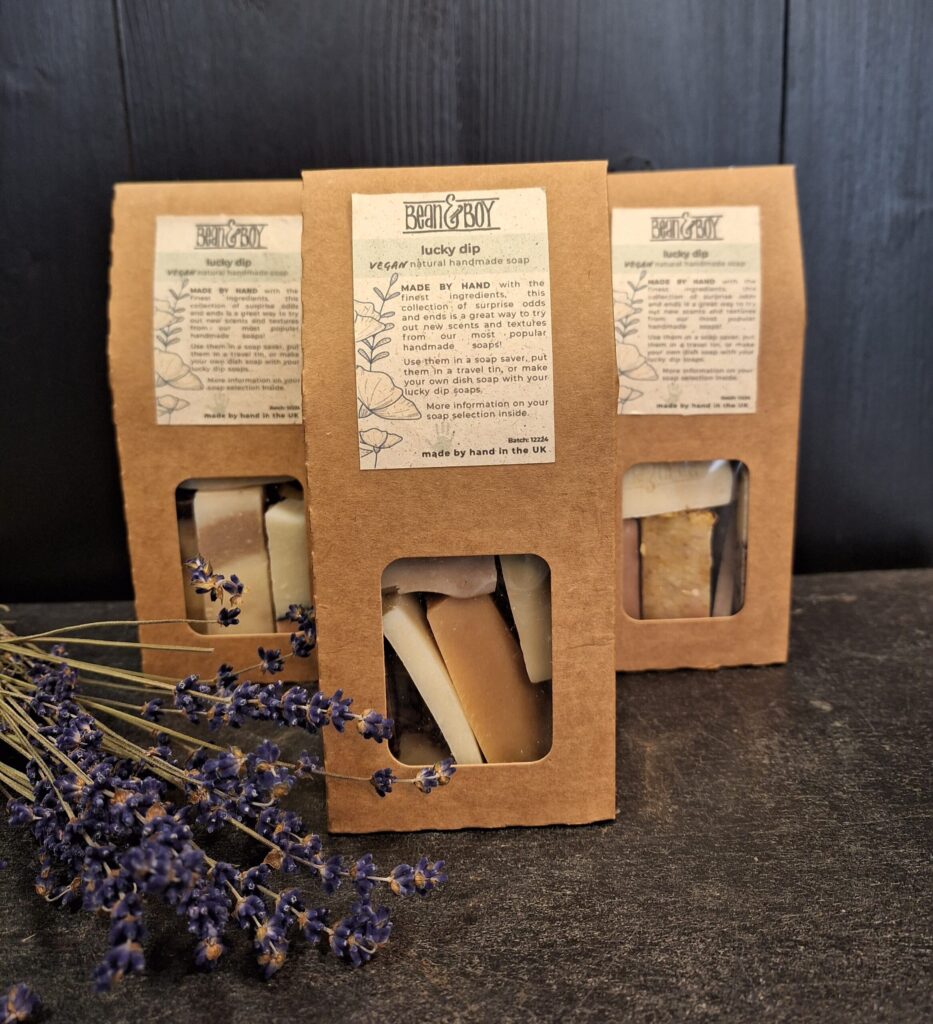 One of our most popular gifts, these lucky dip boxes are a fun collection of soap offcuts in various sizes. They started out as a way to minimise waste and give people and opportunity to try out a range of different soaps, and quickly became one of our best-selling gifts that are fun and quirky.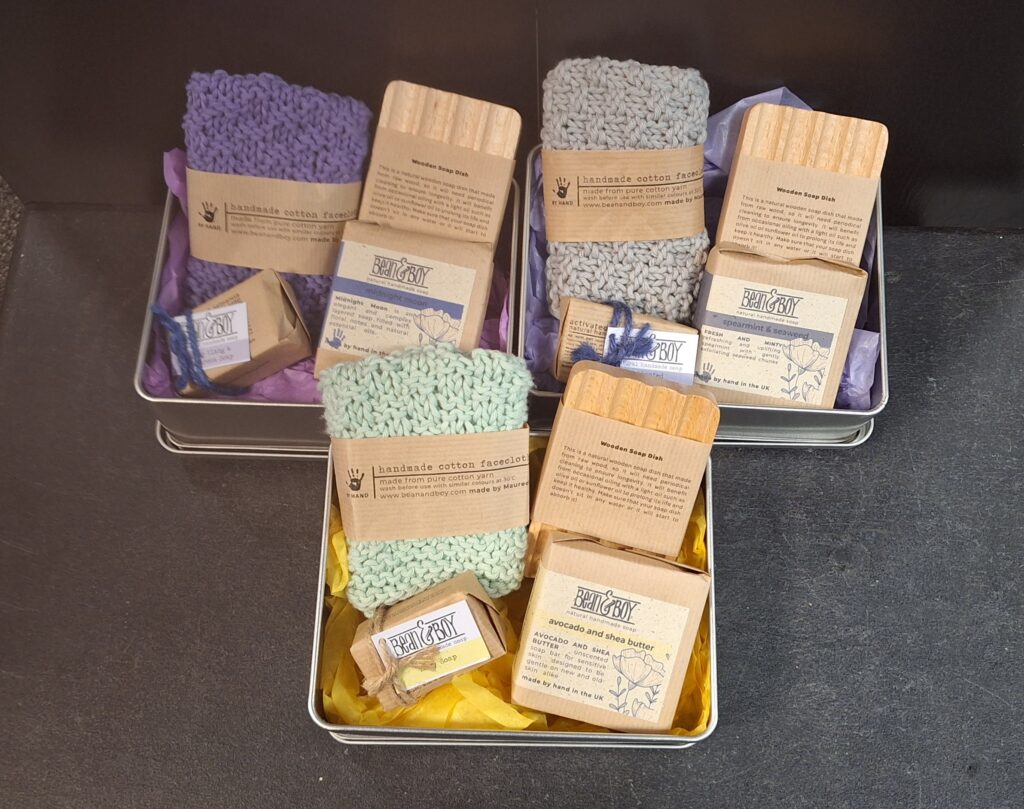 Tin gift boxes are another great eco option, and are really popular for wellness gifting. We include a large bar of bath and body soap, a small hand soap, a knitted flannel, and a wooden soap dish.
selling gifts that are fun and quirky.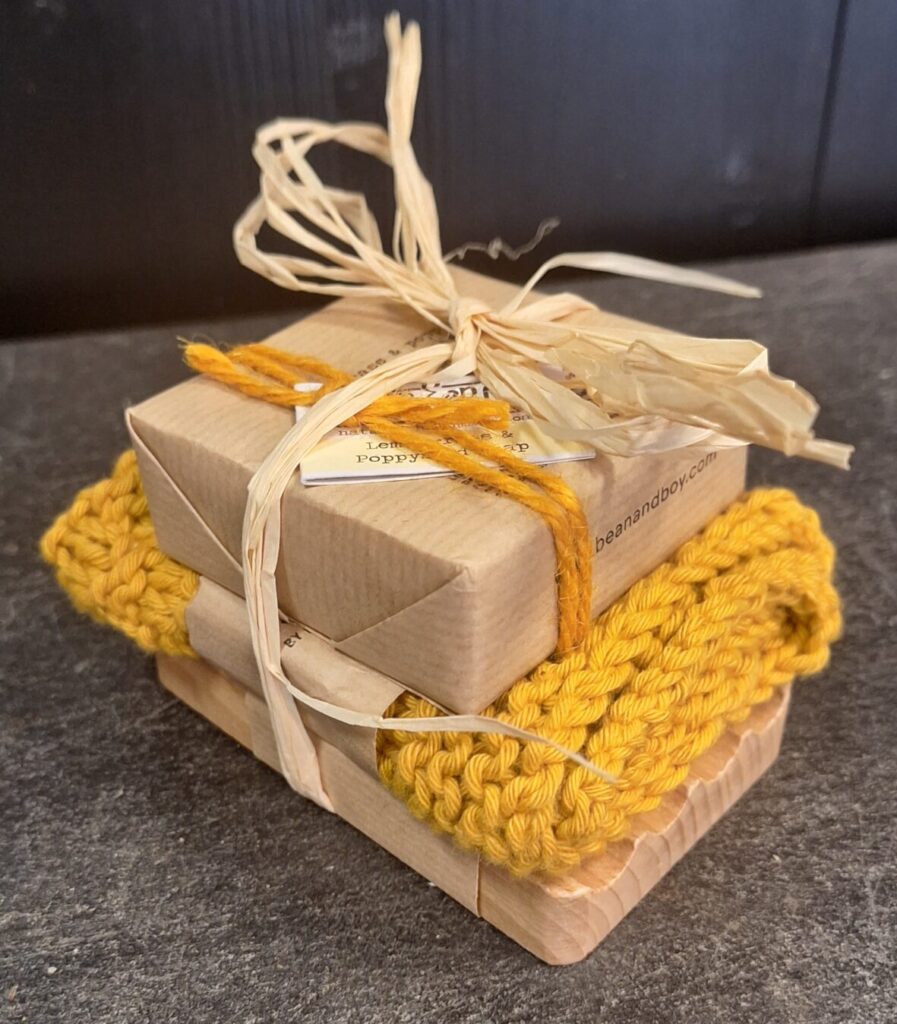 An excellent little gift, this Soap Hamper combines one of our best-selling handmade soaps with a hand-knitted flannel and a wooden soap dish, all tied up with raffia.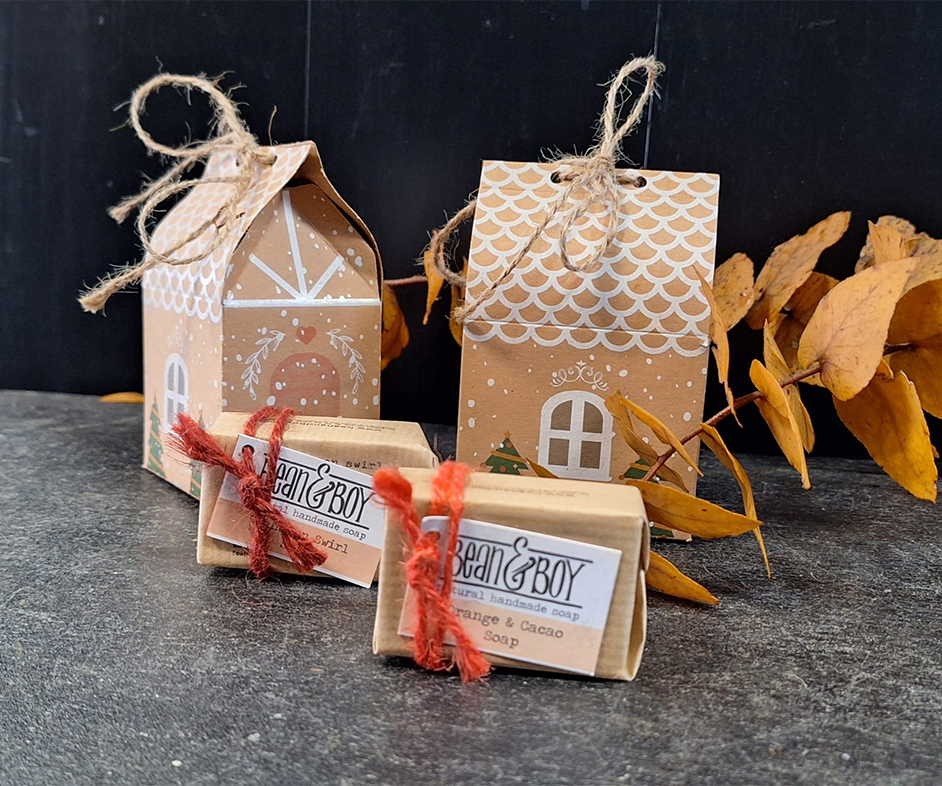 Perfect for the holiday season, these cardboard Gingerbread House boxes are festive and fun. Inside are two small hand soaps – cinnamon swirl, and orange and cacao.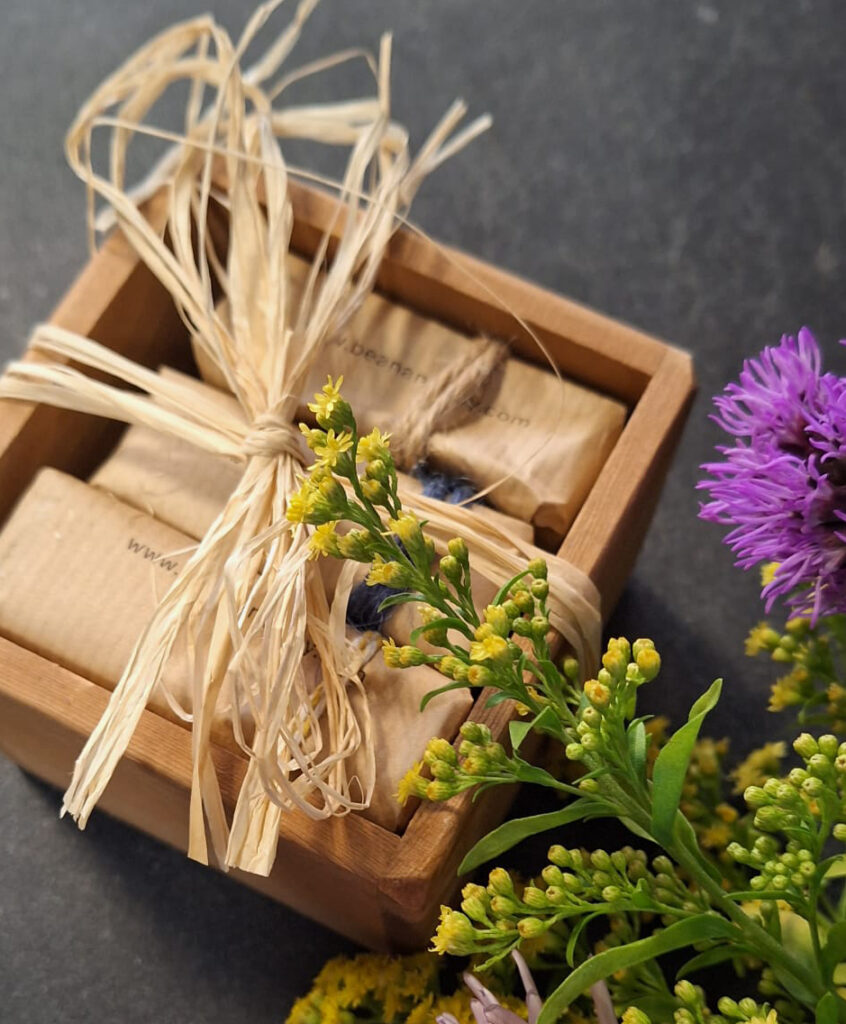 A brilliant eco gift, this useful wooden box holds three large bars of soap or two soaps and is tied with raffia. It is neatly presented and is a great way to gift without plastic wrap or coverings.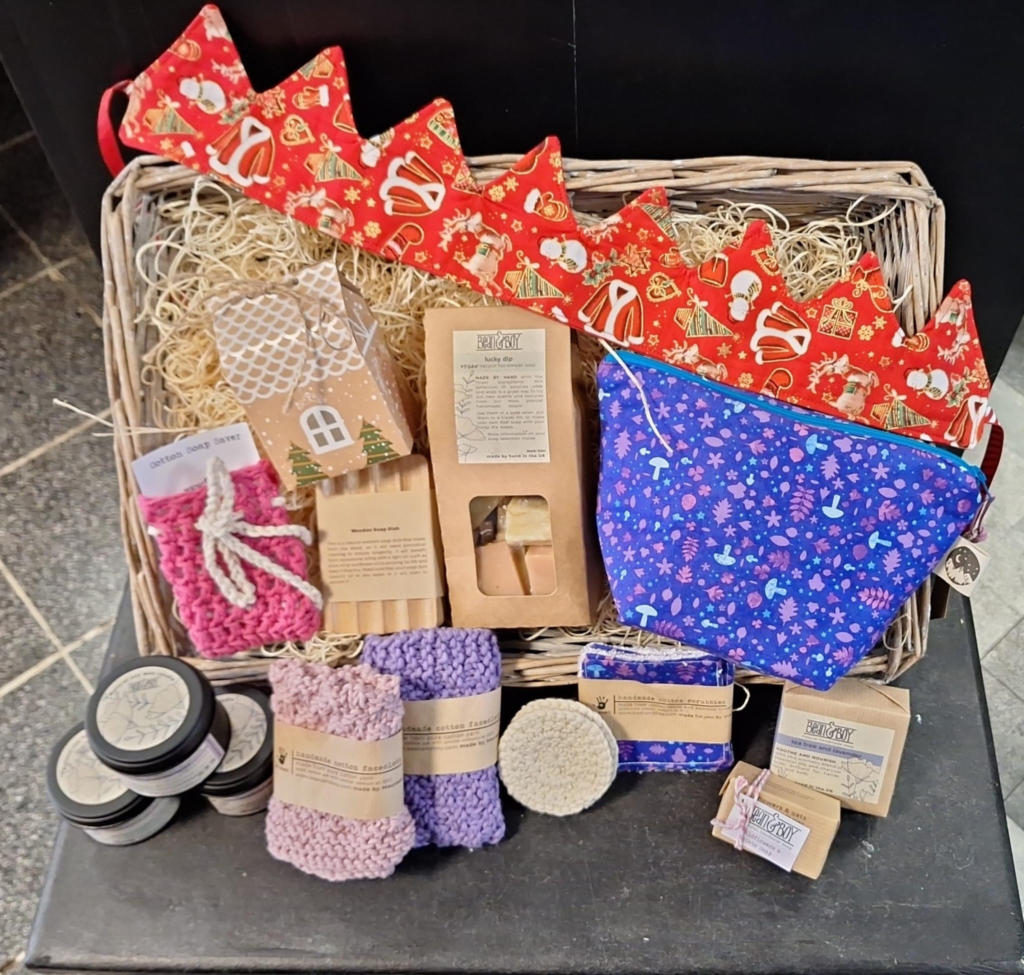 Pick & Mix Your Own
Fill a basket: we have large hamper baskets that we can fill with our handmade soaps, matching soy wax candles made with essential oils, handknitted flannels, and other locally-made wellness goodies to create a totally bespoke selection.
Hampers start at £45.00. Choose your favourites, or let us curate a hamper to suit your budget.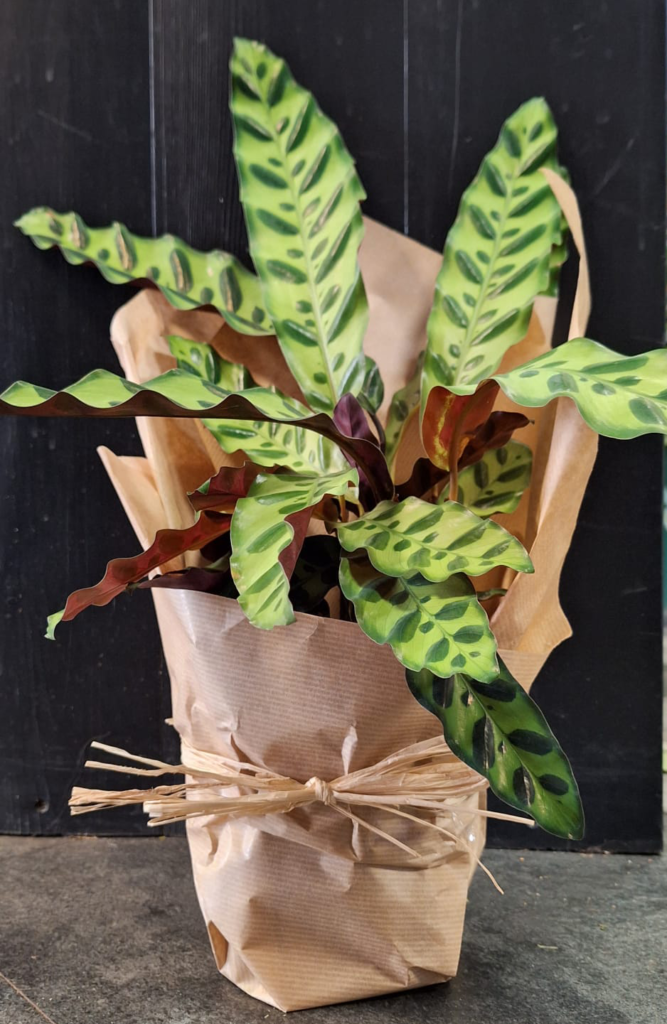 Houseplants are a great gift that are always well-received by those who are difficult to buy for. These start at £6, and can be matched to your budget. This time of year is best suited to indoor plants but we are happy to meet your requirements: something easy to look after? Something unusual? We've got you covered. Presented in brown paper and tied with raffia. Pictured here is a Calathea for £18.
Houseplants start at £6.00. Pop in or call us on 01702 3000 68 to see what we have in store as stock changes weekly.